Make Your Reservation
Specials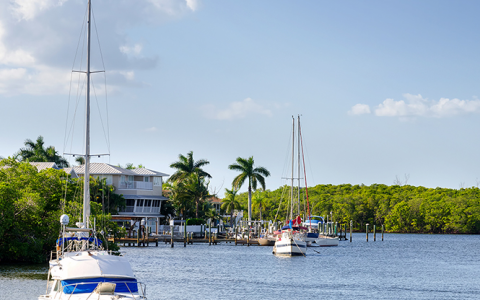 Sun, Sail & Spirits
Add This Special
Florida Resident Special: Save up to 25%
Add This Special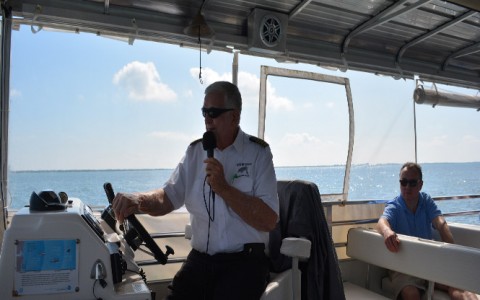 Booze & Cruise
Add This Special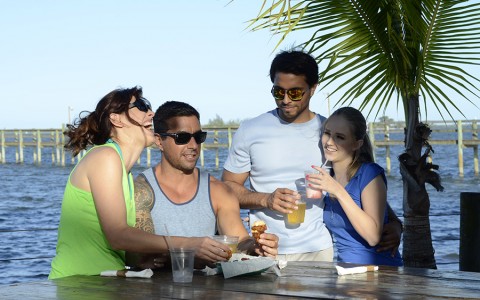 Eat, Drink & Play
Add This Special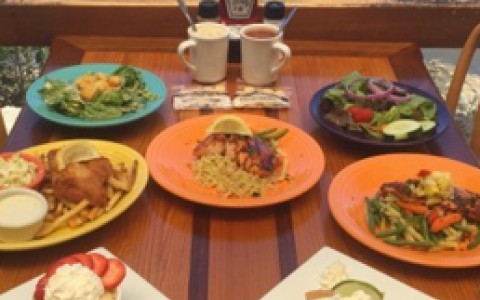 EARLY BIRD SPECIALS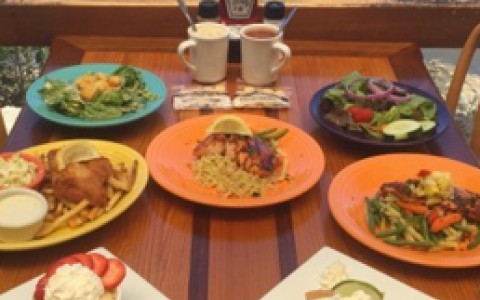 Pick Two Items for $10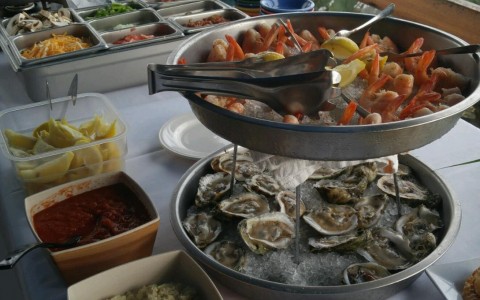 Weekend Brunch in Blackfins
Make Your Own Bloody Mary Bar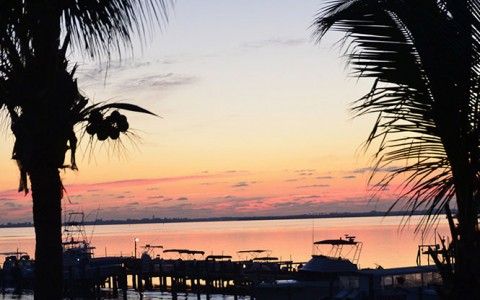 Press Pause and Take The Night Off!
Add This Special
Live, Love & Laugh - A Couples Celebration
Add This Special
Book Now
Cruise With The King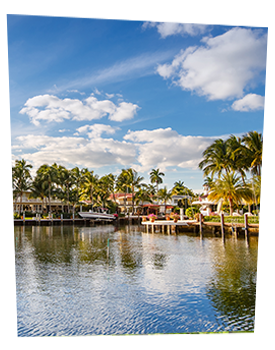 River King
Capt Hiram's brand-new River King, a USCG approved 45' Sightseer pontoon boat with twin 115hp Mercury engines, offers daily ecology tours departing from Capt Hiram's Marina. Sail along the shallow waters of the Indian River Lagoon and the Sebastian River in all weather comfort. Trust us, there is no better way to take in all the natural beauty of the Sebastian waterfront.
During your cruise, you are likely to see manatees, bottlenose dolphins, pelicans and a wide array of beautiful waterfowl. The River King also offers a sunset cruise to Pelican Island National Wildlife Reserve, the first federally protected nature reserve designated as a wildlife refuge.
The River King is handicapped accessible and has restroom facilities on board.
OUR TOURS INCLUDE:
• Sebastian Inlet Dolphin Watch
• Cruise to the Sebastian Inlet to visit with dolphin, manatee, schools of fish and beautiful marine birds.
Tour Times: 10AM & 1PM (each cruise lasts roughly 2 to 2 ½ hours)
Pricing: $35 + tax for adults, children 12 and under $12 + tax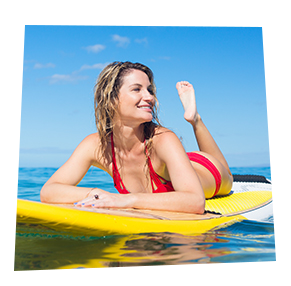 Water Activities
From pontoon boats to jet skis, let the water activities available from Capt Hiram's Marina add an adrenaline rush to your stay. We also offer kayak tours, bike and paddleboard rentals, great fishing and some of Florida's best surfing. Call the Adventure Center at 772-589-4345 for more information.
Water Activities Include:

• Kayaking
• Fishing
• Stand Up Paddle Boarding
• Eco-Tours of Pelican Island
• Boat and Jet Ski Rentals (full and half day)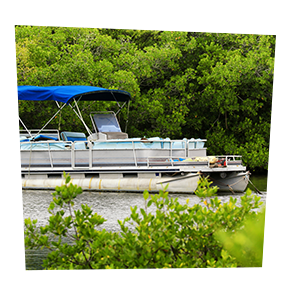 Sebastian Watercraft Rentals
For those that would like to explore the waters of the Indian River Lagoon on their own, but don't own a boat, Sebastian Watercraft Rentals is located at Capt Hiram's Marina and provides access to the most scenic boating area on the Indian River Lagoon. No reservations required for jet skis but calling ahead is recommended. For more info or to reserve a boat call 772-589-5560 or click:
Fishing
Drop anchor with one of the experienced fishing captains who call the Capt Hiram's Marina home. Get to know a few of our favorites.
Capt. Bruce Alcock
Incentive Charter Fishing
34' Stuart
Contact: 321-676-1948
Visit website
Pattern Setter Charters Inc.
18' Maverick
Capt. Gus Brugger: 772-589-0008
Visit website
The Big Easy Fishing Charters
37' Custom
Capt. Terry Wildey | 772-664-4068 or 772-538-1072
Visit website
Skipper Fish
Capt. Eric Olsen | 772-473-4525
Call or text!
Rogue Wave Fishing
Capt. Bill Stewart | 772-388-2950
Visit website
Sebastian Watercraft
Capt. Curtis Strickland | 772-589-5560
Visit website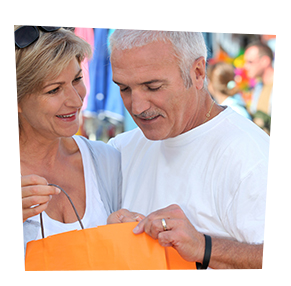 Boatique
Whether it's Hawaiian t-shirts, Bahamian home décor, jewelry or toys, Capt Hiram's Boatique has the tropical items you need to enhance your chic island style. And of course, no trip to Capt Hiram's is complete without picking up a logoed t-shirt, tank or cap.