Make Your Reservation
River King
Explore the Sebastian Riverfront with our daily ecology tours on Capt Hiram's brand-new River King, a USCG approved 45' Sightseer pontoon boat with twin 115hp Mercury engines. Discover dolphins, manatees, schools of fish and beautiful marine birds along the way.
Book now
Book Now
See What Capt Hiram Recommends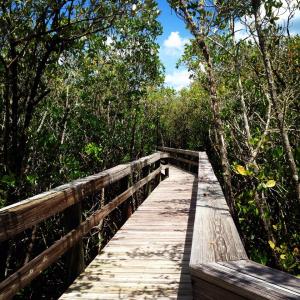 Lagoon Life in Vero Beach
One of the best places to experience the natural side of Florida in the Sebastian area is the Environmental Learning Center in Vero Beach. This 64 acre natural lagoon island preserve is only about 10 minutes away from Captain Hiram's Resort. The Environmental Learning Center offers visitors the opportunity to have up-close encounters with some of the local wildlife. You will be blown away by the peaceful scenery as you walk along the mile and half of boardwalk trails. Don't forget to visit the 145 gallon Touch Tank which provides insight into the ecosystem of the lagoon. A personal favorite are the gardens throughout the preserve which attract a multitude of beautiful butterflies. You will not want to miss this opportunity to explore Florida's vibrant animal and plant life. Once you have explored as much of the lagoon as possible, head on back to Capt. Hiram's for a delicious seafood dinner at The Sandbar.
Read other posts