Make Your Reservation
River King
Explore the Sebastian Riverfront with our daily ecology tours on Capt Hiram's brand-new River King, a USCG approved 45' Sightseer pontoon boat with twin 115hp Mercury engines. Discover dolphins, manatees, schools of fish and beautiful marine birds along the way.
Book now
Book Now
See What Capt Hiram Recommends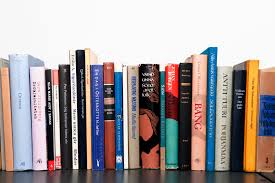 Meet your favorite authors at the Vero Beach Book Center
One of the best things about visiting a new city is finding unique, independent book stores to explore in the hopes of finding a hidden treasure of two. Well, Vero Beach has just such a place. The Vero Beach Book Center, located about 20 minutes from Captain Hiram's Resort, is a charming independent book store with a variety of books that are sure to pique the interest of fans of all genres. The staff is extremely friendly and is always willing to help aide your search for that perfect book. The Vero Beach Book Center also holds monthly special events to highlight visiting authors. On May 16, Brian Freeman will be at the store to discuss his novel Marathon. Craig Johnson will discuss his work The Highwayman on May 22. You do not miss your chance to listen to these writers discuss their inspiration and writing process. Don't forget to grab a new vacation read to enjoy during the rest of your say at Captain Hiram's.
Read other posts