Make Your Reservation
Specials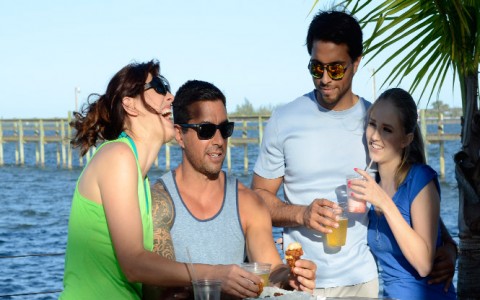 Eat, Drink & Play
Add This Special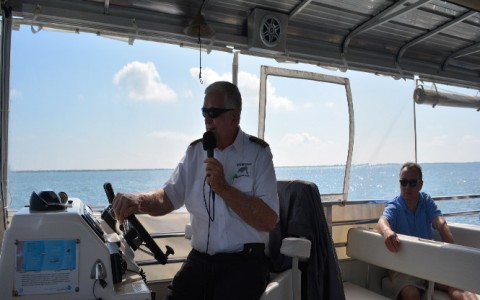 Booze & Cruise
Add This Special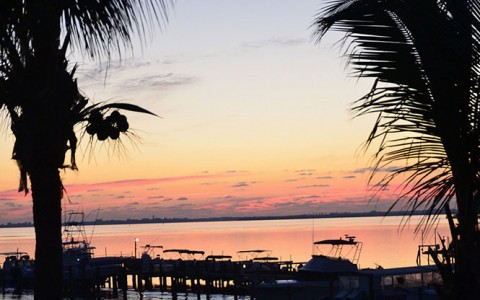 Hit Pause!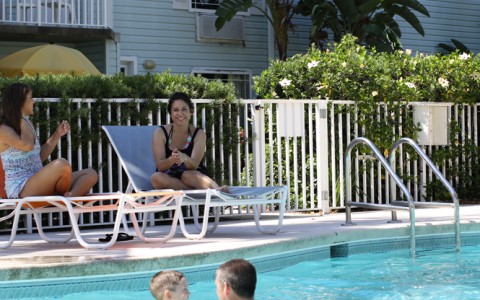 Family Funtastic
Dock & Dine Deal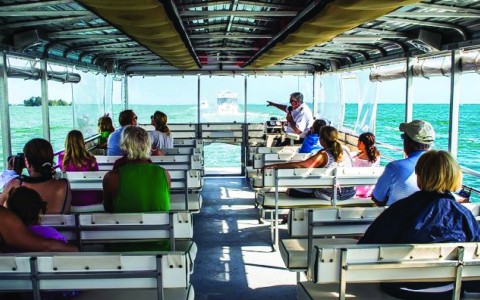 River King - FL Resident Deal
Book Your Stay
Find Your Favorite Sandbar Setting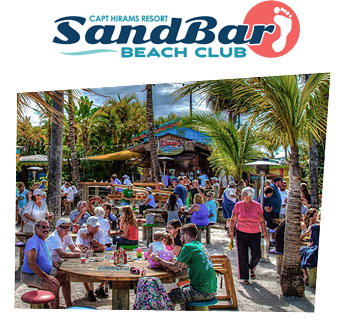 What's better than one bar? Three bars in one, naturally. Anchored in the sand, surrounded by coconut palms and buffeted by cool river breezes, our outdoor tiki-style Sandbar is Sebastian's go-to destination for live music, cold beer, tropical cocktails and the chance to mingle in a trio of spirited spots, each with its own unique personality and drink menu.
The Sandbar's two live music stages regularly host an extensive line-up of the best national artists and bands, including reggae legends like Toots and the Maytals. Weekends tend to be livelier. On quieter nights, you can hum along to the tunes of some of Sebastian's lower-key musicians performing on the Sandbar's tiki stage.
Download Menu Download Drink Menu
Hours
The Sandbar is open daily
Food Service: 11:30 AM - 9:30 PM (Sun-Thurs) ; 11:30 AM - 11:00 PM (Fri-Sat)
Beverage Service: 11:30 AM - 11:00 PM (Sun-Thurs) ; 11:30 AM - 12:45 AM (Fri-Sat)